Braap Wrap protection has been designed as a product that can be applied easily with a few tricks.
TOOLS
Applying Braap Wrap protection using the wet application method works best.
All you need is:
Isopropyl alcohol
Domestic hair dryer
Warm soapy water solution in a bowl
Warm soapy water in a spray bottle

Squeegee
Clean cloths

A good pair of scissors and/or hobby blade for trimming

It is easiest if you do this process with wheels removed and the frame held in a workstand.

STEP 1 - CLEAN THAT FRAME



Your frame needs to be SPOTLESS and free from any dirt and oil.
Do a double take - and then clean it again!
Use isopropyl alcohol to thoroughly ensure application area is free of residue oil and grease.
Prepare your soapy water solution in a wide shallow dish so you can dip the vinyl pieces into it.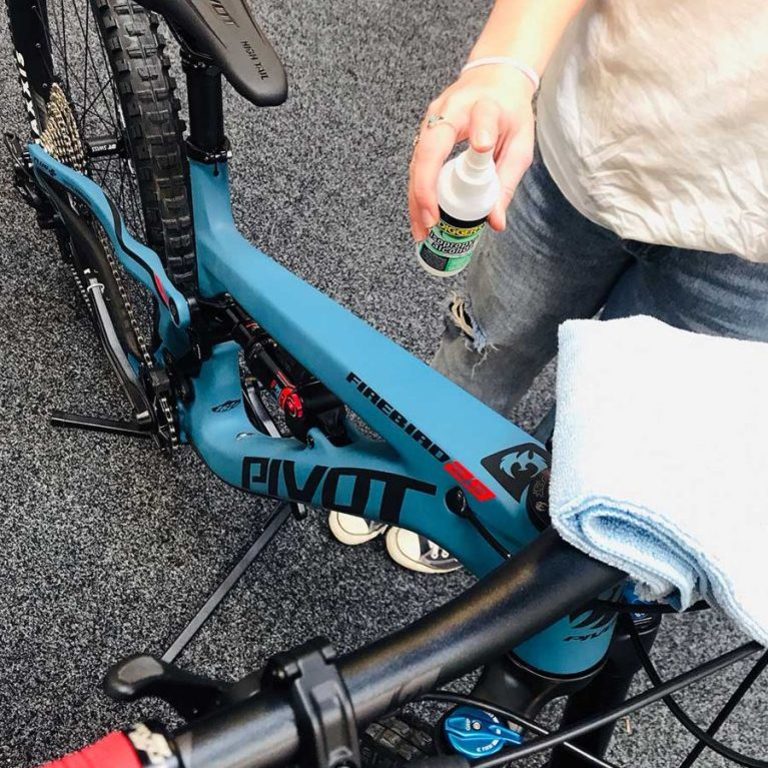 STEP 2 - CHECK FITTING
The Braap Wrap kits are generic so make sure you layout the protection pieces on your frame to check fitting. Trim with sharp scissors if any piece is too long.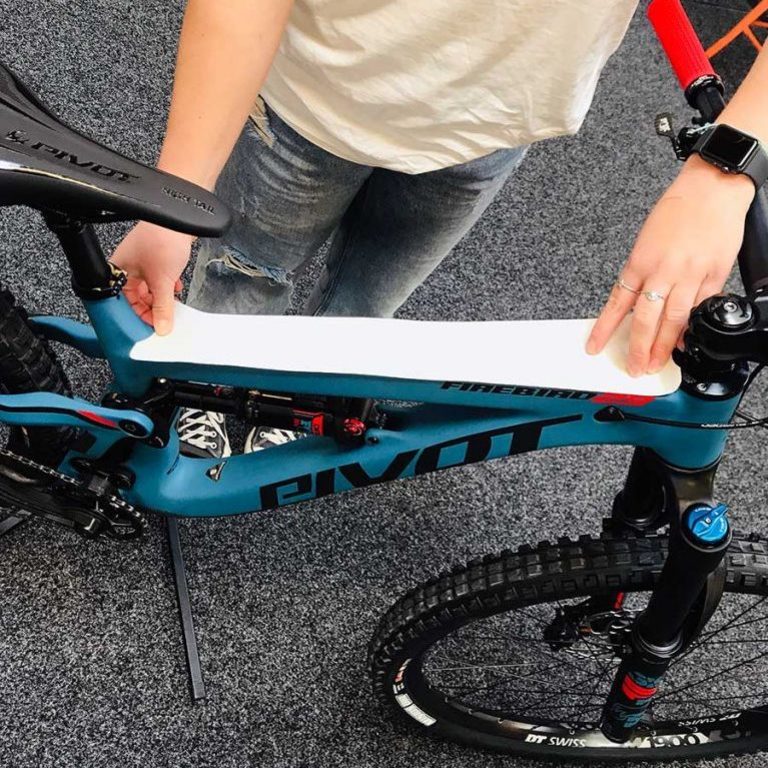 STEP 3 - APPLYING PIECES



Do one area at a time (if this is your first time, start with a small piece).
Spray a fine mist of the soapy water solution on the frame area.
Wet your fingers and carefully peel vinyl off the backing paper.
Dip the vinyl piece through the soapy water bath.
Place onto the frame and working from the middle outwards use the squeegee to expel moisture and air. Use a hairdryer to dry off areas of the vinyl not completely sitting down and then work the hairdryer to help conform the vinyl to the frame.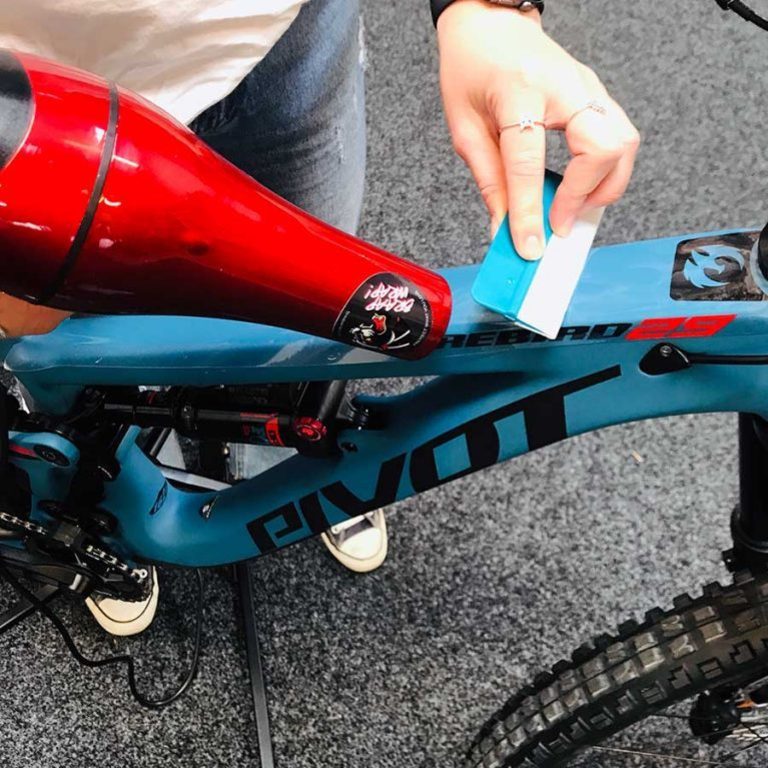 Preparation is king

By having the frame super clean will ensure the longevity of the adhesion to your frame

Wet hands
By keeping your hands/fingers wet, minimises fingerprints transferring to the vinyl adhesion.

Air bubbles
Small air bubbles will disappear as the vinyl cures to your frame. Best adhesion is achieved approximately 24-48 hours after application.
REMOVAL
If you ever decide you want to remove the Braap Wrap protection film, you MUST use a hairdryer to soften the adhesive. Once the film is warmed up you can gently peel it off. If you attempt to remove cold you may remove clear coat and/or paint. Any sticky residue can be removed with warm soapy water and a bit of elbow grease.

NB: Do not use a heatgun as the temperature is too high.